jaar: 2016
Techniek:installatie
Materiaal: staal, magneten, gas, vuur.
Motivatie:
Time are changing, the earth is running out of resources and men are becoming more highly voilent. What will become of time and earth.
A steel ball with fire is hold up by 3 magnets, it's connected bij de tube of gas. A strange energy is surrounding around this image.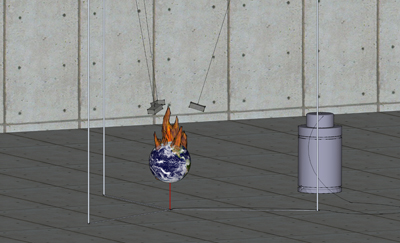 december 16th, 2016