Archief van juli, 2011
Jaar: 2011
opdrachtgever: eigen beheer
Materiaal: acryl, inkt
juli 21st, 2011
Jaar: 2011
Techniek:installatie
Materiaal:metaal, plastic, maden, geluid, beeld
expositie:stichting expositieruimte ton fleskens
Motivatie:
Leven is evolueren, veranderen en synergie en symbiose. Verrotting is een verbrandingproces energie die horen bij een evolutie. In principe is alles eeuwig alleen de fysieke staat van organisme en materiaal verandert. Dat is eeuwigheid, in principe verlaat niets deze aarde alleen de vorm verandert van vast naar vloeibaar of gas en andersom. Alle dingen zijn tijdelijk op hun top van hun fysieke staat. Geboren, leven, dood. Na de voltooiing der dingen komt het verval, waarom zou je dan iets afmaken. In de geschiedenis is er een tijd geweest dat ruines de voltooiing waren. Het citaat is van Nietzsche. De mens is een onderdeel van zijn wereld maar handeld daar niet altijd naar. We controleren en verzetten ons tegen de natuur, terwijl we moeten buigen. 1 zijn met alles, zodat we kunnen transformeren naar nieuwe vormen op aarde. Dit werk is gepubliceerd in het brabants dagblad en de lokale dagbladen.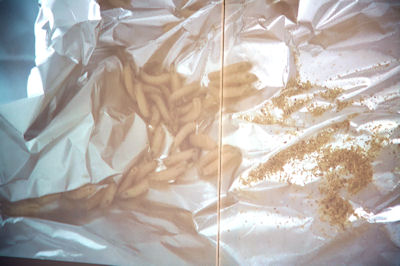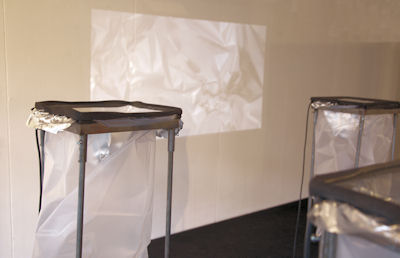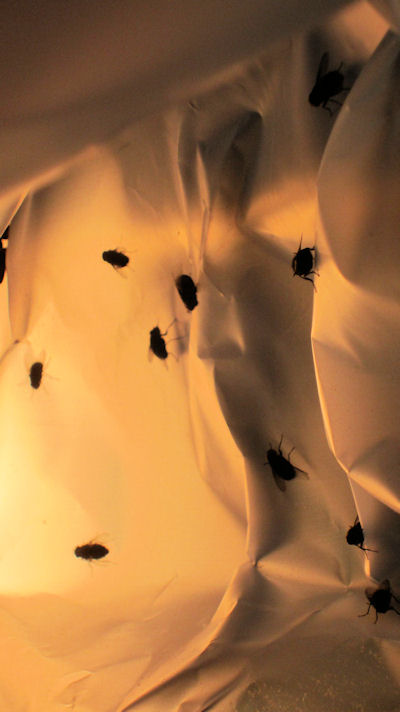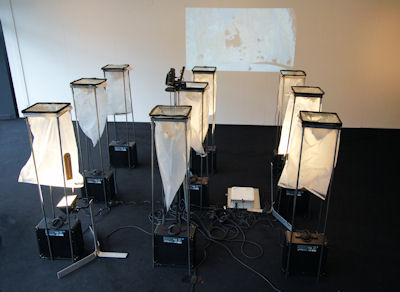 TO VIEW THE VIDEO low quality klick here
TO VIEW THE hd VIDEO klick here
juli 16th, 2011
Jaar: 2011
Techniek:installatie
Materiaal:lucifers, oase, vuur
Motivatie:
In rook opgaande vuurwolk, ashses to ashes, dust to dust.
Vervliegen en transformeren van vaste massa naar vluchtige massa.
Waar bestaan wolken uit? Waar worden zij uit geboren?
De kracht van het miniscule.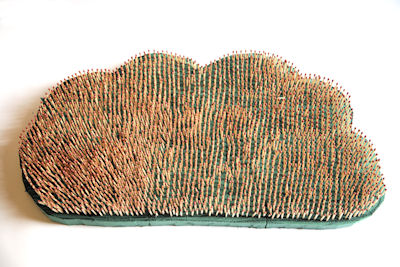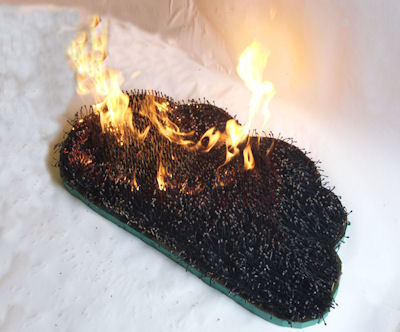 TO VIEW THE VIDEO low quality klick here
TO VIEW THE hd VIDEO klick here
juli 16th, 2011