Jaar: 2015
Techniek:installatie
Materiaal: plastic bags, light+metal plate with text
Motivatie:
If we go 1000 years back, what has changed the world? Religion is still an object of war. The soul of most religions is peace, but the execution is another thing. The pure stuff get coverd with a shell of distruction.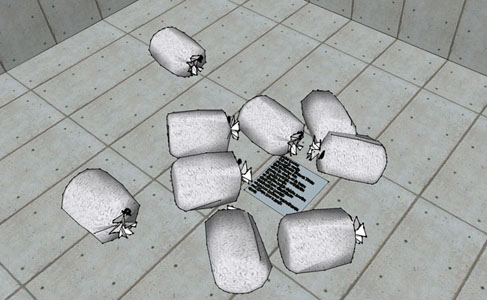 december 22nd, 2015